A Tribute To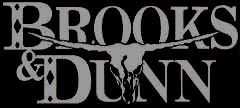 The time has come to share the details about a project that I have been developing for quite some time: STEERS & STRIPES - A Tribute To BROOKS & DUNN.
While singing Country music for the past 15 years, I have often gotten vocal comparisons to Ronnie Dunn, which I consider a huge compliment; Ronnie Dunn has one of the best Country voices of all time, a sweet high tenor with an amazing style and an ability to bring out the very best in every song he sings. I have been a B&D fan since the release of their first album, which led to the idea of trying to build a show that would pay tribute to the most successful vocal duo in Country Music history.
The concept started as a hobby, and progressed into much more. Our first show was September 4, 2004, at the Maury County Fair in Columbia Tennessee.
In 2005 I came to Las Vegas to showcase at the CIC (Celebrity Impersonator's Convention), and this led to me landing the role of Ronnie Dunn in the hit show "Country Music USA" in Laughlin, Nevada. I started with the show on October 15 2005, which runs for two weeks at a time throughout the year; and it has become one of the most enjoyable experiences of my career. Great music, a challenging role both vocally and visually, with awesome production, a great band and production team, and playing to packed houses and standing ovations nearly every night.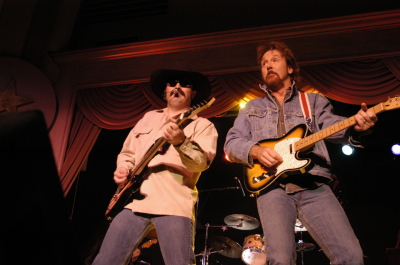 Now with the renewal of our contract for Fall 2006 and beyond, and the expanding opportunities for this act and show, I am compelled to make it official and announce to my fans that Steers & Stripes and Country Music USA are an important part of my life and I will be continuing to explore those opportunities in the future. We have recently been venturing outside of Country Music USA to do headline performances at Toby Keith's "I Love This Bar & Grill" at Harrah's in Las Vegas, "Legends In Motion" near Birmingham Alabama, and various other venues.
I know that my many projects and identities have sometimes led to confusion among my fans and those who have attempted to keep up with my activities and understand the motivation behind them. I think it's obvious now after 25 years in this business that I am motivated by a sense of adventure, to climb new mountains and tackle new challenges, to have fun and entertain people along my journey through this life. This project is yet another extension of that desire.
This in no way affects my dedication to Rock & Metal, or my original music - and I assure you Ron Keel is alive and well and will continue to tour, record, and perform my own music. But I am very proud of my work with Steers & Stripes and Country Music USA, and felt that the time was right to share aspect of my life with my fans.
For a list of show dates, a photo gallery, and to view the Country Music USA/Steers & Stripes video demo, check out http://steersandstripes.net
For more about Brooks & Dunn, please visit http://www.brooks-dunn.com

back to the top