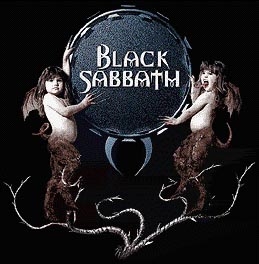 Much has been made of my brief but interesting tenure as lead vocalist of Black Sabbath. When this site first went on-line in early 2000, I included a Black Sabbath page to answer the frequent questions from fans and the media regarding this; I later removed the page because I wanted the site to focus only on the bands that I had actually performed or recorded with. It seemed 'cheap' to be using the Sabbath experience to help validate my own place in rock history, and I wanted the attention to be focused on my accomplishments, bands and projects in which I actually performed or released albums.



But in the past couple of years, others have begun to recognize and document my small role in Black Sabbath's history; I am now officially listed on black-sabbath.com in the band's personnel (this is the predominant Sabbath site with in-depth content, the official BS web site - blacksabbath.com - has been 'coming soon' for quite some time). To view this, click here:



I was interviewed for a book reputed to be the definitive history of the band; there is a considerable segment of the book dedicated to my involvement which includes a photo of me.

This book, "Black Sabbath: Never Say Die" by renowned rock historian Garry Sharpe-Young, has just been released.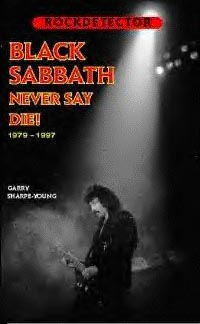 In light of all this, I have decided to re-include the Black Sabbath page on this site, tell my side of the story, and provide some links to related web sites where my involvement is documented.



To read a sample chapter and/or purchase the book, click on the cover. My thanks to the author for a very thorough and entertaining effort.



The following is a transcript of the text I submitted for the book which tells the story from my perspective...

In the spring of 1984, I had just put my own band together, called KEEL. We were doing the first KEEL demos at Pasha Studios in Hollywood, where Quiet Riot had recorded their multi-platinum "Metal Health" LP. Spencer Proffer had produced "Metal Health", and subsequently became the top metal producer in the business.
Spencer had just signed on to produce Black Sabbath's follow-up to "Born Again". Ian Gillian had just left the band. Spencer had heard my voice on the KEEL demos and brought me into a meeting concerning the vacant position in Sabbath.
I was of course very excited. The opportunity to go from a struggling unsigned LA musician to be the vocalist for one of rock's legendary bands was a dream come true, and I'd be lying if I said I didn't want it. Seeing Sabbath on "Don Kirshner's Rock Concert" TV show when I was very young was a pivotal moment for me; Sabbath records always had a place on my turntable and I never missed a BS concert when they came to my town. I remember once, my father found my hidden Black Sabbath concert tickets and tore them up and threw them away, thinking I was going to be attending some sort of Satanic rally or something, he didn't know it was a rock band.
I signed a management contract with Spencer Proffer, giving him the rights to negotiate with Black Sabbath on my behalf.
Spencer set up a recording session where I was to put my voice on three songs he had hand-picked for the new Sabbath album. These were not written by Tony, this was outside material, and I'm not sure who played on the demo. It was not typical Black Sabbath, but commercial 80's metal. The songs were called "Hunger", "Metal Victory", and "Running Wild In The Streets".
The session was produced by Dana Strum, who went on to become the bassist with Slaughter. When I walked into the studio, Jake E. Lee was there - I believe Spencer or Dana had requested him to come in and give me a pep talk. Jake shared with me what it had been like for him, getting the gig with Ozzy, what I could expect, advice and insight, and I really appreciated him taking the time to come in and have that talk with me right before the session.
Dana Strum in my opinion did a great job producing the vocals on that demo session. He worked me very hard, pushed and pulled me into doing some amazing screams and I remain very proud of my work on that session. I still have a copy of it, and have resisted all requests to make copies of it.
Tony Iommi and Geezer Butler heard the demo and apparently liked it. Arrangements were made for us to meet, and I went to their hotel in Los Angeles. For several days we hung out, talked about music, partied and drank a lot. Tony was dating Lita Ford at the time, and she would hang out with us from time to time.
Tony gave me a songlist of classic Sabbath tunes, a killer set that began with "Neon Knights". I made a tape of all the songs in order, and spent every day rehearsing with the tape blasting through my PA system while I sang along and choreographed my stage moves (cool stuff like dropping to my knees and crossing myself with the sign of the devil). I was determined to knock them on their ass at the very first rehearsal. I was anxious for this to happen, because I knew once we played together it would be a done deal. Unfortunately Bev Bevan, who was their drummer at the time, was involved with other commitments and could not participate. They discussed the possibility of getting Bill Ward back. Tony was very gracious and treated me great; Geezer made it clear that I was to be a hired gun and what they really wanted was to get Ozzy back.
I called a band meeting with my guys in KEEL at our rehearsal room, and told them that it looked like this was going to happen for me. The plan was to go on with our debut show, at Perkin's Palace in Pasadena, which was about a week away. They understood this was an opportunity that I had to pursue, and they had great attitudes and a work ethic which would later propel the band into the upper echelon of 80's metal acts. I stressed to them that this was still strictly confidential, that no announcement was to be made until everything was finalized.
And then as soon as the band meeting was over, I got in my car to go home. Blasting over the radio was an announcement that RON KEEL HAS JUST BECOME THE NEW SINGER FOR BLACK SABBATH. Then I got home, turned on MTV, and there it was on the MTV news: RON KEEL HAS JUST BECOME THE NEW SINGER FOR BLACK SABBATH. I don't know who leaked the news but it wasn't me. Immediately it was in all the rock magazines and various industry publications.
The time came for the debut KEEL show. Tony, Geezer, and Lita came to the gig together, came backstage and hung out before the show.
I never spoke to them or saw them again.
Granted, there is a world of difference between a KEEL concert and a Black Sabbath concert: there was nothing dark or evil about KEEL. Our shows were full of smiles, high fives, and rock anthems with a predominantly positive message. Had I been onstage with Sabbath, I would have been the devil in black leather but that wasn't what KEEL was about and perhaps Tony and Geezer didn't see what they wanted to see at that gig. It was a great show, the first in a long line of kick ass KEEL concerts, and the beginning of something very special in my life and career.
At this same time, the arrangement between Spencer Proffer and Black Sabbath deteriorated and he never did produce a Sabbath record.
The question remains: was I actually "in" Black Sabbath. The bottom line is: I never performed live or appeared on a Black Sabbath release. Tony himself told me I was their man, but my belief is that the only singers that were ever truly "in" the band were Ozzy and Dio.
I hope this sets the record straight…the question of my involvement with Black Sabbath has been often asked throughout my career, and while I am proud to have been a small thread in the tapestry that is Black Sabbath's history, I will always wonder what might have happened had the situation really developed.

see also: