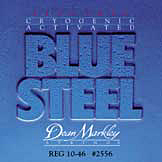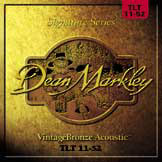 When it comes to being high strung and fine tuned, I get wired with nothing but the best: Dean Markley guitar strings. These strings are simply the best for achieving a great long lasting tone and keeping your instrument in tune.

On my electric guitars I use Blue Steel strings, gauges 9-11-16-24-32-42. My acoustic guitars are strung with Vintage Bronze extra lights, gauges 10-14-24-30-38-48.

Special thanks to David Lienhard, Michael Connolly, and everyone at Dean Markley for including me in their Artist Endorsement program.