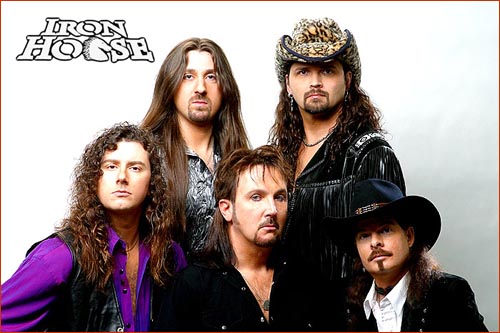 Gaetano Nicolosi (drums, percussion) - Geno Arce (bass, vocals)

Jay Rusnak (lead guitar, vocals) - RK (lead vocals, guitar) - Dean Lehman (keyboards. vocals, harmonica)

Visit the Official IronHorse Web Site for a full profile, in-depth bios,

news, photos, tour dates, merchandise and more - click here: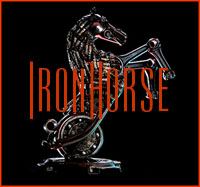 Visit the new Iron Horse MP3 site at SoundClick.com
for a FREE download of the brand new song
"Three Sheets To The Wind"
from the new CD coming in 2004:


"There is familiarity to their style of rock and roll and southern rock
when you hear them, but there is also a tenderness and new abandonment...
Not only are the songs showing IronHorse's capacity for lyrical
prowess and sense of melody sometimes not present in today's rock
or country bands, but they are proof that Ronnie Keel's new mix is bound to be successful."
Christine Davis, Entertainment Columbus
"All I can say is I love it!! Great stuff!"
Mitch LaFon, KNAC.com, MelodicRock.com, Brave Words, Classic Rock, Hard Radio, Metal Edge, etc.
"It may not be the album of the year, but it's damn close.
I can't stop playing this CD."
Rik Jameson, WCRC Radio - Manchester NH

"IronHorse is the band I've always wanted to be in,
a gang of brothers who play a style of music that combines all of my favorite elements.
Good times, good songs, good musicians, good friends. It is truly one hell of a ride."
Ron Keel