in the studio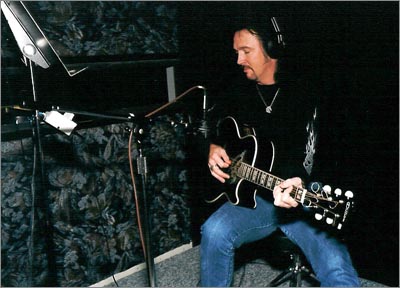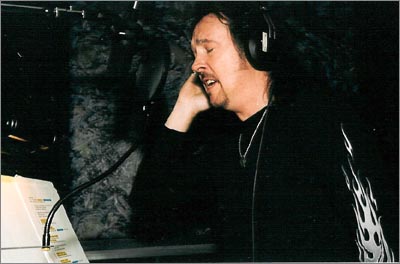 Recording the new IronHorse CD - 2003
for more photos from the current recording sessions, click here: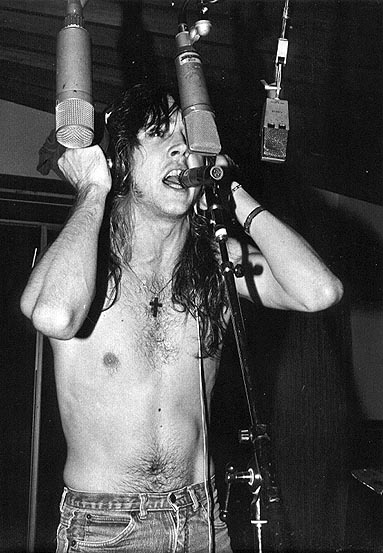 Recording 'The Right To Rock'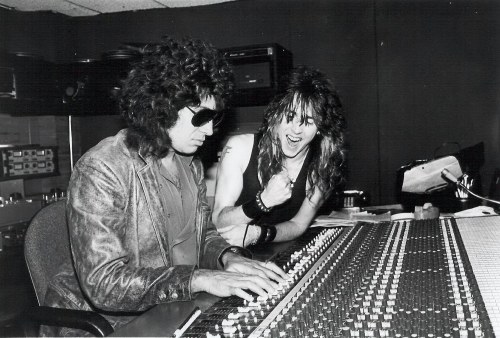 behind the board with producer Gene Simmons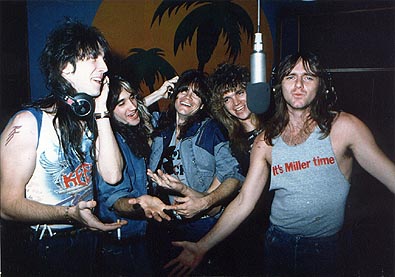 Recording 'The Final Frontier'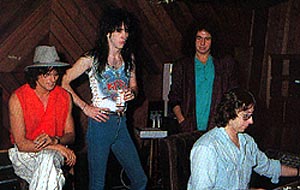 Michael DesBarres, RK, Gene Simmons and Dave Wittman during 'The Final Frontier' sessions.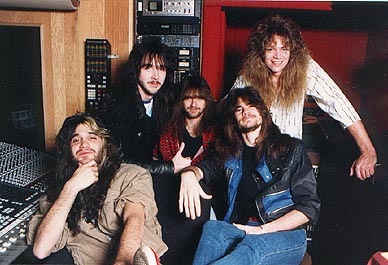 Recording 'Keel' - we took a vow not to shave until the album was finished. Look closely to find the one lone hair on Bryan's chin.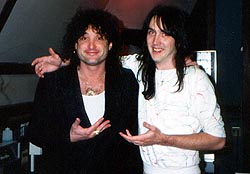 Kevin DuBrow (Quiet Riot) & RK recording 'Larger Than Live"

Kevin sang on "Fool For A Pretty Face"




Recording the Saber Tiger project 1997