Now available: "Ronnie Lee Keel - The Country Years" CD compilation

includes the entire "Western Country" & "The Rat'lers - Thick As Thieves" albums in their entirety plus previously unreleased bonus track "Because We Love"

To order the CD click on the cover

Once I had it all. My childhood dream of being a rock star had come true; my band KEEL had released several high-charting albums, our videos were all over TV, our songs on the radio, our tours spanned the globe and we all believed the party would never endů
But all things must. In a heartbeat everything changed, and gone were the big record deals and world tours. Royalty checks had been replaced by bills I couldn't pay. Simultaneously my personal life was devastated by a tragedy from within my family and my dreams were shot down in flames.
When I picked up the pieces, moved on with my life, and rebuilt myself, the superficial veneer of the rock star was gone. In his place stood a man driven to sing about the pain and pleasure of real life, about true love and heartache, to play music that was warm, friendly, and fun. I spent a lot of time in the Arizona desert, singing to the fire and the wind, and Country Music poured out of me, providing me with an outlet for my emotions and a means to do what I love best: sing, write songs, and entertain people.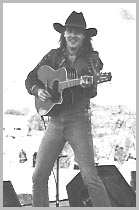 I love the fact that Country Music is built around the things I love best: the voice, the lyrics, and the melody - and that you can paint with so many different colors: steel guitar, fiddle, dobro, piano, harmonica as well as all kinds of guitar tones.

I had been born in the South and raised on my father's collection of Hank Williams, Merle Haggard, and Johnny Cash. I always enjoyed the freedom of just picking up an acoustic guitar and singing a song, whether around a campfire or in a honky tonk bar.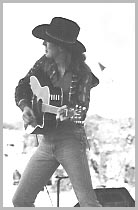 I spent most of the 1990s singing Country with my own band and then The Rat'lers, opening for artists like Jo Dee Messina, Mark Wills, Chris LeDoux and more. I released two Country CDs ("Western Country" and "The Rat'lers: Thick As Thieves") and played thousands of gigs in honky tonks throughout America and Europe. Many of my Country songs have appeared in major films and TV shows, and I'm very proud of this music and that aspect of my career.

A compilation of my music from 1995-1998 is now available: entitled "The Country Years", it contains the "Western Country" and Rat'lers albums in their entirety plus previously unreleased bonus track "Because We Love". Ordering information is at the top of this page.

recordings by Ronnie Lee Keel: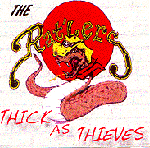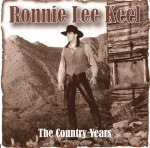 filming the video for "My Horse Is A Harley"


NEXT STEP: