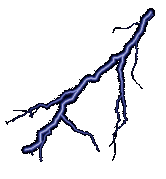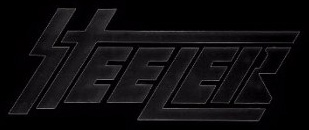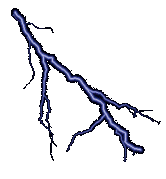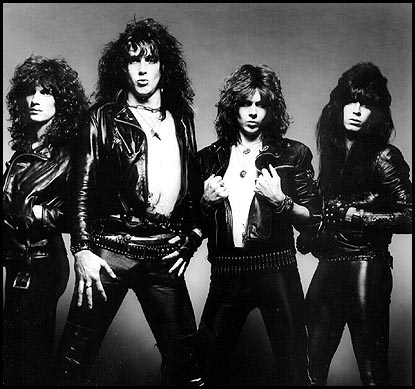 Mark Edwards - Ron Keel - Yngwie Malmsteen - Rik Fox
1981-1984
STEELER, one of the definitive acts of early 1980's L.A. heavy metal, was conceived in the unlikely birthplace of Nashville Tennessee in 1980. I left my band, LUST, to join forces with guitarist Michael Dunigan, drummer Robert Eva, and LUST bassist Tim Morrison and we instantly became the kings of Nashville Metal. Realizing that the future lay thousands of miles to the west, the entire band and crew (Allen Isaacs, Sound; Jimy Isaacs, Stage, and Steve Raff, Lights) relocated to Los Angeles and began a systematic takeover of the club scene there.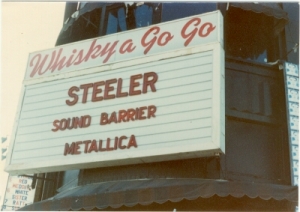 Bands like Metallica and Ratt were soon opening for us, and our independent single "Cold Day In Hell" received rave reviews and local airplay which propelled us into the upper echelon of that place and time.
While the original line-up was brimming with chemistry and energy, it was the re-vamped personnel that overflowed with virtuoso musicianship and recorded the now-classic STEELER album released in 1982 by Shrapnel Records. That disc was my first commercially released album, as well as the world debut of guitarist Yngwie Malmsteen, drummer Mark Edwards, and bassist Rik Fox, and went on to become the biggest selling independent release of all time.
While the success continued, the personnel changes did also; future lineups included Greg Chaisson (Badlands bassist and brother of KEEL bassist Kenny), Mitch Perry (guitarist for Cher, Heaven and others) and many more talented musicians. This instability prompted me to form my own band, KEEL, and the rest is history, but STEELER, the Band, and STEELER, the Album, remain important pieces of the foundation of American Metal.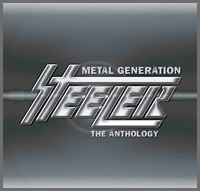 Now the whole story can be told - with the release of Metal Generation - THE STEELER ANTHOLOGY, the entire musical history of this band can be heard. Released in Europe, the UK, and Japan by Majestic Rock Records, and in the U.S. by Magick/Cleopatra Records, this collection of rare and previously unreleased recordings showcases all of the principle line-ups and my evolution as a vocalist; from the original "Cold Day In Hell" single to a brand new acoustic version of "Serenade", this is a rockin' ride through time and a must-have collectable for fans of this genre.