In the fall of 1996 I was invited to Japan by Fandango Records to to sing lead vocals on the new Saber Tiger release by Japanese guitar hero Akihito Kinoshita. I went on hiatus from my Country project, immersing myself in recapturing my Rock voice and writing all the lyrics to 'Project One', my heaviest Heavy Metal release.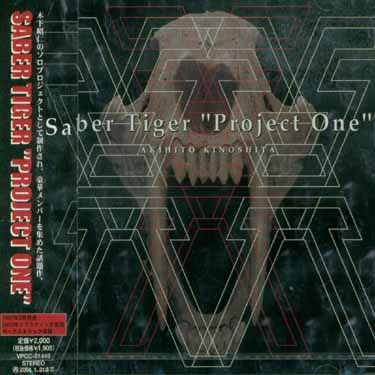 It was an incredible challenge and a great experience, and a disc that I am intensely proud of. This album is available for download in its entirety on the TUNES page of this web site.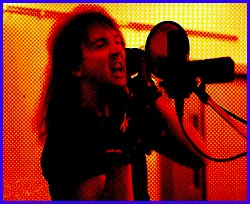 in the studio recording "Saber Tiger - Project One"